I grew up in the city of Maracaibo in Venezuela. As a ten-year-old kid in the late 1980s, I loved listening to songs like "Ice Ice Baby" from Vanilla Ice and "U Can't Touch This" from Mc Hammer. But one year, during my  annual summer trip to South Florida with my grandma, I remember turning on the radio and hearing something that was completely new to me. It was the sound of a true 305 original rap group, and the originators of the "Miami Bass" - 2 Live Crew. Their TR-808 signature sound, explicit lyrics, and dirty vocals completely blew my mind.
A few years later, in the late 1990s, I played bass guitar in a grunge band. My music was so inspired by the Seattle sound and mostly Nirvana, but right after Kurt Cobain died, I felt like grunge music had died with him. Immediately, I felt the need for something fresh, so I started digging through my parents' record boxes. I found Bob Marley's "Catch a Fire," and I got so hooked with Jamaican Roots and Culture that I started researching everything from him. This years-long path of music continual music discovery led me to everything from Ska to Rocksteady, from Reggae to Dub, from Ragga to Jungle. I even learned about everything behind the magic of a "Dubplate." I felt deeply connected to the vinyl format that was so important in sound system culture and the record manufacturing industry in Jamaica. Music discovery and culture was so important to me at the time that it set the base for the next phase of my life.
Around the same time, in 1998, a group of crazy guys from the Netherlands connected with some Venezuelans via the "INTERNET" to organize a "solar eclipse, ten-day party rave" on the beach of Patanemo. It sparked a movement in Venezuela that ultimately took me to where I am today. This party and the movement that followed is where my story really begins.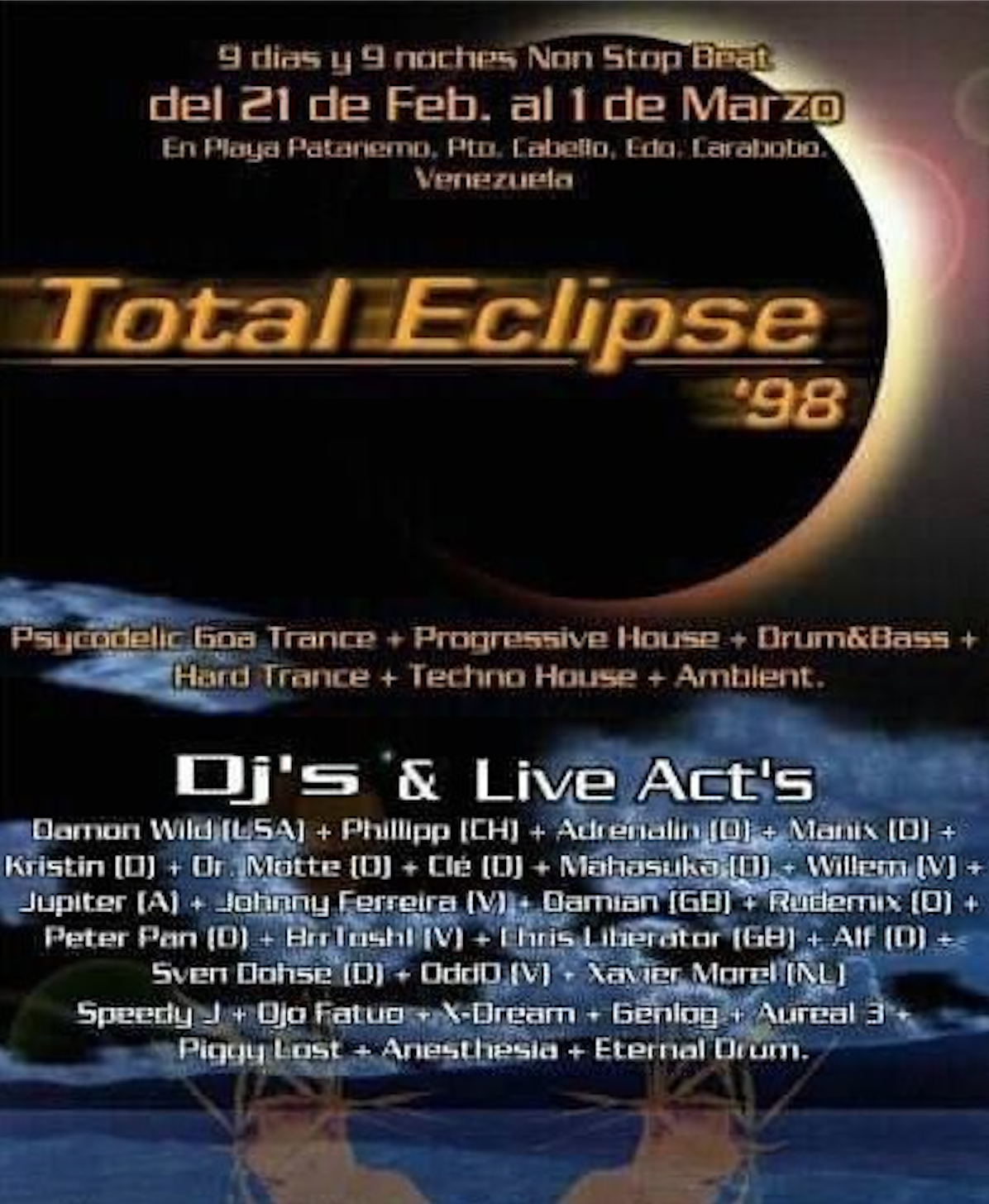 In December of that same year, I got my first set of turntables. I started playing Acid Techno, mostly the "Sound of London's Acid Techno Underground" driven by the UK's  Stay Up Forever collective. Together with my best friends, we began creating a small rave scene in my hometown. We kept building the culture for more than a decade nonstop. Eventually, our small raves turned into a mid-size yearly festival called Massv Music Festival, and it was amazing. I'm proud to say that we created a lot of amazing memories that will stay with us until the day we die.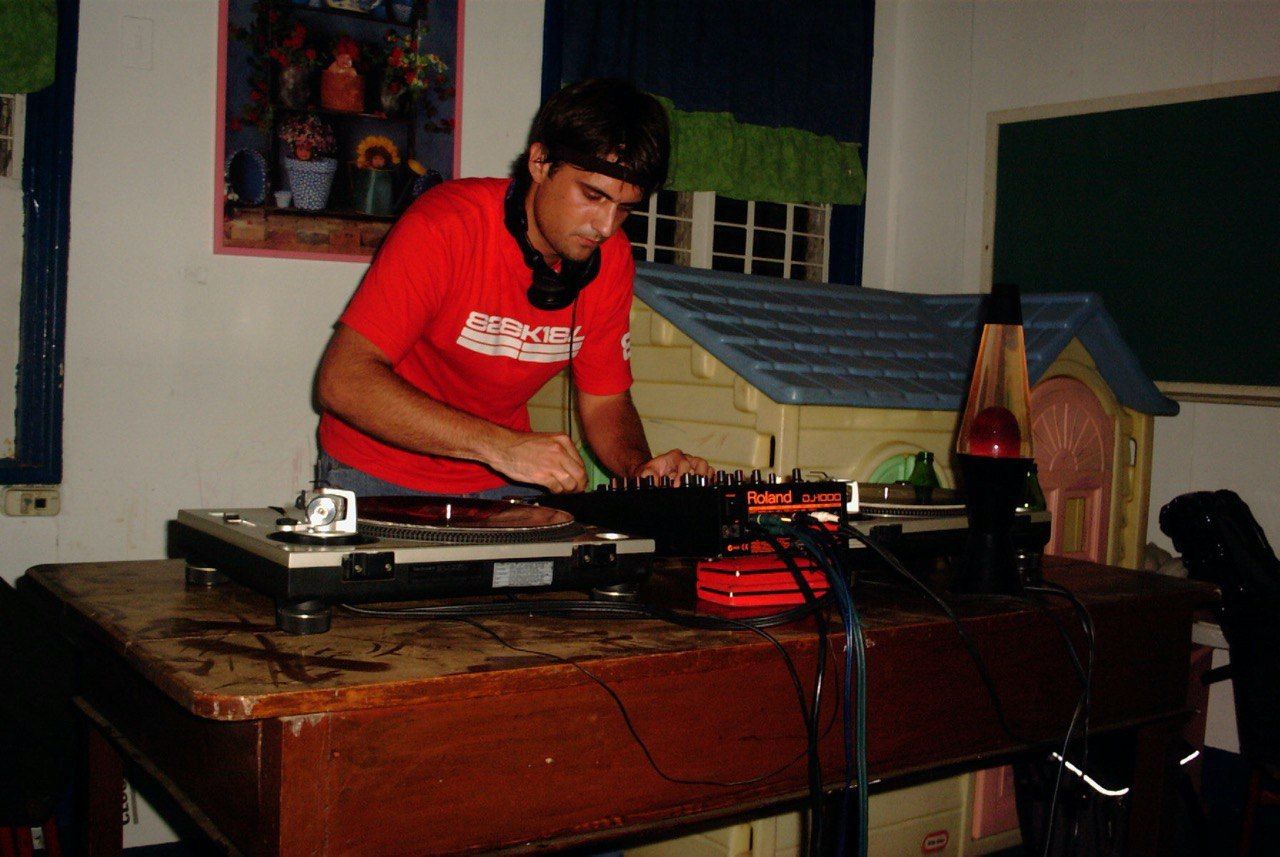 It was some of the most exciting times of my life. Eventually, I wanted a better and safer life outside of Venezuela (which was going through a horrible, unstoppable political and economic crisis that is still affecting my people to this day). So, I moved to Miami in 2011. This was, I must say, a great decision, because that's where I met the love of my life. After a couple of years, we decided to move to Germany and welcomed our lovely daughter to the world. We lived in a small town in the Rheinland-Pfalz to be closer to her family when our daughter was born. Then, after a year, the three of us moved to Berlin for good.
Career-wise, I had to start all over again and venture into the unknown. For several years, I thought that I had made a huge mistake by moving here, but the city, the culture, and my love for the music in Berlin kept me going. I found a job working for Facebook filtering s**tty content, before working in call centers where I answered calls in Spanish. All the while, I was applying for new jobs and looking for something better. Of course, not knowing the German language only made it harder.
I'm proud to say that a few years later, luck was on my side. After a couple of interviews with a cool, creative digital studio/blockchain development agency (Ape Unit) in Kreuzberg, I got the best job I could ever imagine. At the same time, I met my new best friends for life.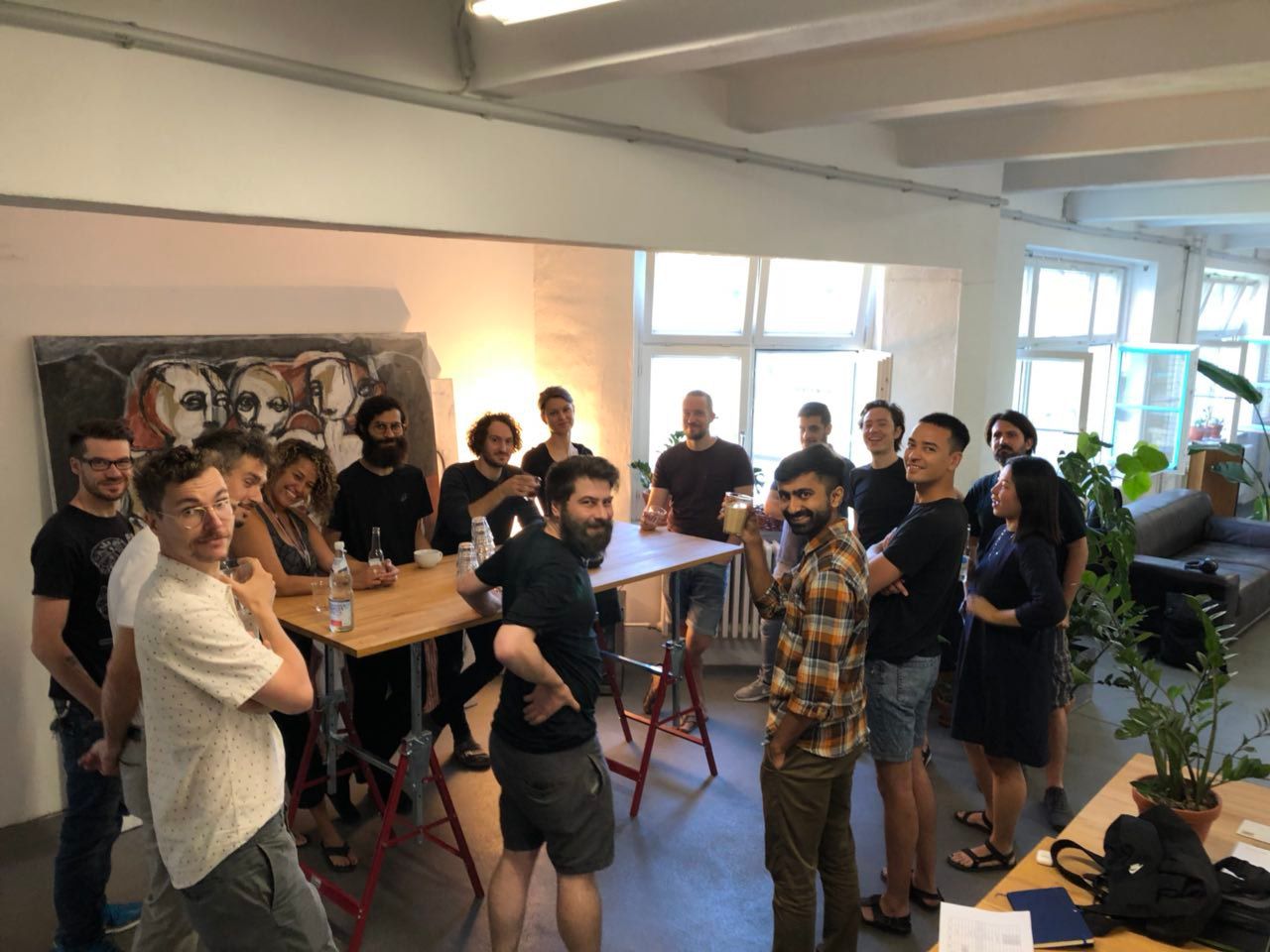 For the first time since leaving my hometown, I felt a sense of belonging. Finally, almost eight years after leaving home, I found a new family at Ape Unit and could proudly call Berlin my home.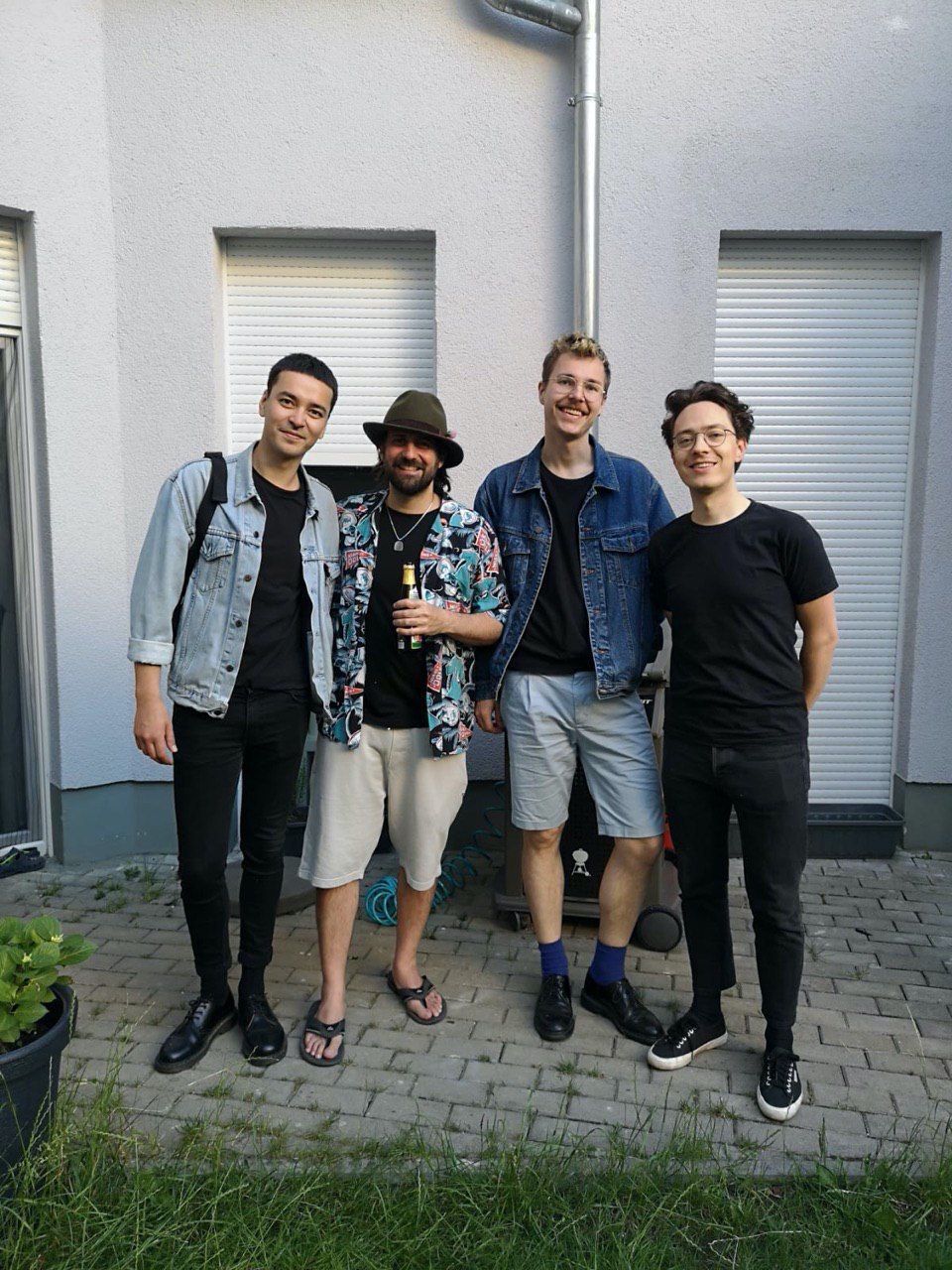 Walking into the unknown inside of the Ape Unit….
I started supporting a super cool tech team that was building consumer-facing applications and software development kits for a blockchain ecosystem. I didn't know s**t about digital technologies apart from hooking cryptocurrency mining machines.‌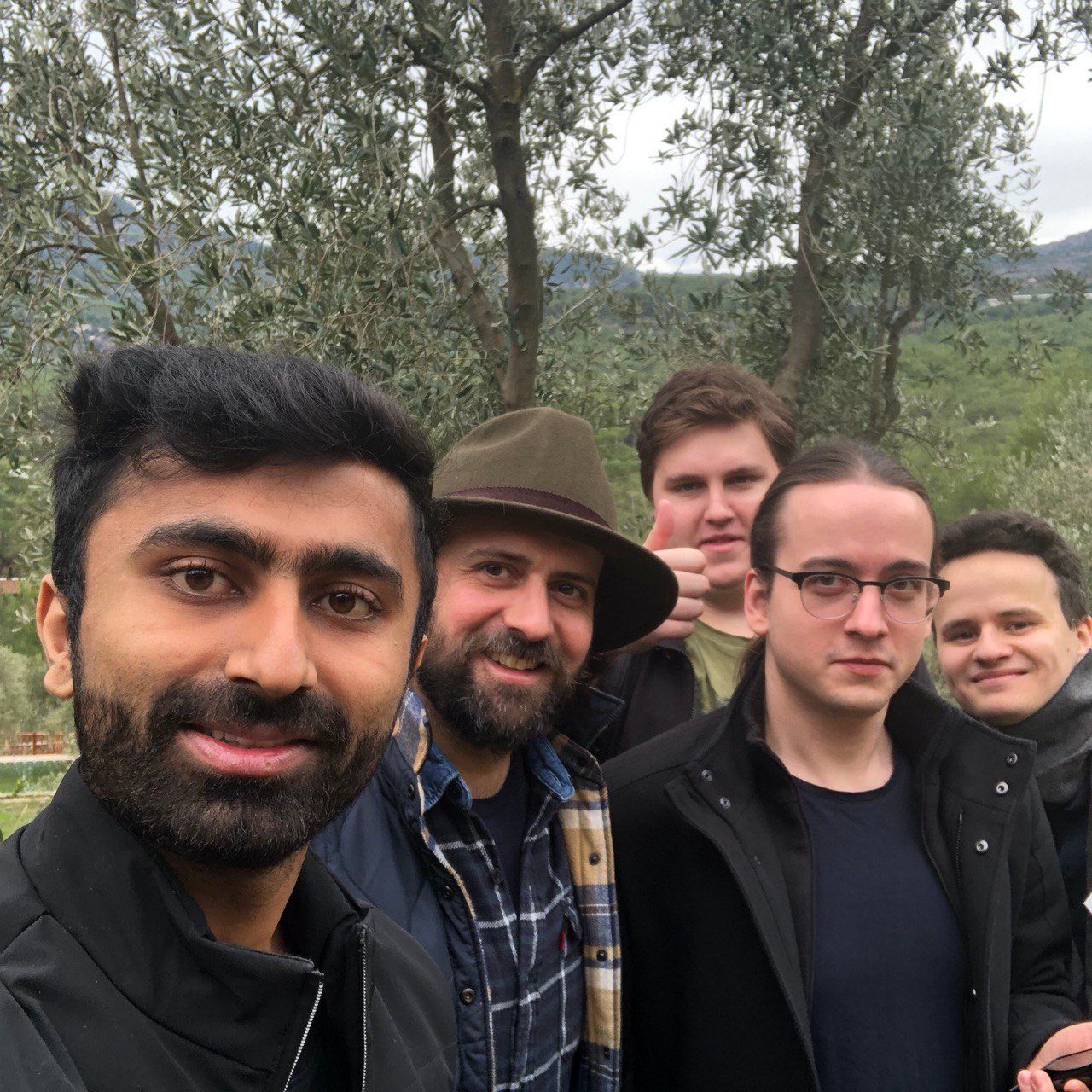 Getting to know my company a little more, I learned about an old (before my time) Ape Unit project that I fell in love with. In a collaboration with different sections of the Academy of Arts in Berlin, Ape Unit created and implemented a technical concept for transforming a series of events into the digital space. The team hosted a session to experiment with different approaches to making a remote audience feel more present to both the performer and the on-site audience.
Around the same time (in 2011), Ape Unit started to work with TYPO conference in Berlin. Over the following years, they developed a live streaming platform that transformed the TYPO website into a full video archive and online conference platform.  That same year, TYPO started conferences in both London and San Francisco. So, Ape Unit not only streamed the Berlin conference, but also traveled with the TYPO team to make sure all recording, coding, streaming, and publishing at all three conferences was perfect. This partnership continued in the following years.
Despite partnerships like this, Ape Unit's sole focus eventually shifted to design and development-heavy projects, building digital platforms and consulting on how to set up and implement a concept.  In this time, big social media platforms like YouTube, Twitter, and Facebook became the most popular tools for streaming. So, the idea of trying to compete in the streaming space became less and less appealing. Until now.
Knowing that Ape Unit had previous experience in the streaming events space was exciting for me because, apart from producing events in Venezuela, I knew the streaming space from my time in Miami. Back then, I began a project called Liveeyes.tv which planned to stream live video from popular DJs to local night clubs and underground music venues.
There was so much overlap between my interests and the work that Ape Unit had done in the past. I took it as a sign that I was on the right path, which kept me inspired. A few months after starting at Ape Unit, I was eager to bring my passion for music into my work, so…obviously, I started thinking about how to solve problems inside the music and event world with Blockchain technologies. I started learning about the good and the…not so good…things about blockchain while also researching ways that I could use it.
In my first few months at Ape Unit, two of our blockchain projects especially interested me. One for Re:publica in 2018 and another in the Hannover Messe, where we provided a playful insight into the fascinating functioning of Blockchain and Smart Contracts. While working on these projects, I learned about token transactions and the transformative power of Blockchain. I realized how revolutionary decentralization could be for applications in everyday life, and I was inspired to use it to fix some of the problems that I saw within the music space.
The Idea…
As a Dj myself, I had lots of friends who were making music and playing records. We felt that the music industry was incredibly unfair. So many extremely talented, new artists struggle to succeed in their careers. And the industry has become even more competitive with social media becoming an unwanted necessity for many talented people trying to promote themselves. So, my colleagues and I began pursuing solutions for these problems. We started interviewing industry insiders to jumpstart our research and create a simple proof of concept.
To name a few, we spoke with people like Oliver Baurhenn (Managing director and curator of CTM Festival and Disk Agency), Matt Edwards aka Radio Slave (Director of the Rekids music label, music producer, and Dj) and Ana Laura Rincon aka Dj Hyperaktivist (Venezuelan native/international DJ).
Most of the people we interviewed  said the same thing.  There aren't many ways to quantify feedback beyond social media's likes, hearts, and thumbs up after a show.  The audience clapping, the yelling and the screaming from excitement is amazing during the performance, but it doesn't help artists quantify their personal audience.
"Social media is where I get most of my feedback and direct interaction with my followers, but most definitely, in the moment the performance happens or just right after is where I receive the most significant reactions from them."  (Dj Hyperaktivist)
We also found that newcomer artists often struggle while performing in big festivals, where many of them agree to play amongst the big names for low fees. Often, they agree to play for free so that they can gain lineup recognition. Meanwhile, famous artists sign long term yearly contracts that make it even more difficult for new names to get to perform. Most festivals follow the example set by the largest festivals, with repeating contracts, etc. and we wanted to change that.
"If you could get a festival behind you with a budget to book a lineup of artists decided by the attendees, that would be amazing!! that could totally change everything!!"  (Radio Slave)
Since Corona, we have been playing with the idea of a feedback mechanism that can be used as a recognition tool for performers in the digital age. We believe that with our tech background and knowledge of the digital event and festival space, that we will find a way to support emerging and underground artists – the underdogs of the music industry.
We believe that by collecting feedback through transferable points or tokens, we can pass rewards from fans directly to their favorite artists. After being in the scene for so long, I want to help all of these amazingly talented people who are trying so hard to make it out there.
After reading all of this, you might wonder what it has to do with music, events, artists, streaming, Ape Unit, and myself?
I'll tell you more about the project and about our allies in the next post. Exciting things are happening soon! Stay tuned!
Reporting from Berlin, I'm Miguel Lizio, but everybody else knows me as Mickey.